Mindfulness-based Stress Reduction (MBSR)

Mindfulness-based Stress Reduction ( MBSR) is a practice of meditation and relaxation. The approach is based practices and principles of Buddhism and other Eastern philosophies, but it is designed to be accessible to anyone.
Jon Kabat Zinn defined mindfulness as
"The awareness that emerges through paying attention on purpose, in the present moment, and nonjudgmentally to the unfolding of experience moment by moment."
MBSR has been shown in over hundreds of studies to help medical conditions, especially chronic pain. Studies have found improvements in pain symptoms and the quality of life. In fact, MRI studies have shown actual structural changes in the brain after following an MBSR program.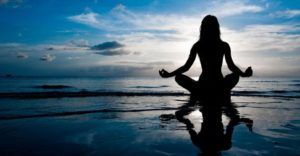 Here are two links to free audio that provides guided relaxation/meditation sessions:
http://www.fammed.wisc.edu/category/media/mindfulness/
http://health.ucsd.edu/specialties/mindfulness/programs/mbsr/Pages/audio.aspx
If you are interested in signing up for MBSR programs, there are many in the greater-Philadelphia area. UPenn offers classes through the year. The website is:
http://www.pennmedicine.org/mindfulness/
(phone number: 215-615-2774)
An 8-week online video program can be accessed:
http://www.umassmed.edu/cfm/stress-reduction/mbsr-online/
Jon Kabat-Zinn has written many books on MBSR and has brought a lot of attention to this practice. My personal favorite book is "Wherever You Go, There You Are."  On Amazon.com, search for Jon Kabat-Zinn.