Pain Management Doctors in Chalfont PA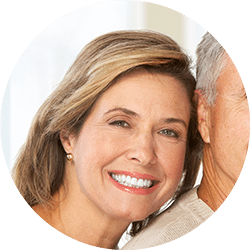 Delaware Valley Pain & Spine Institute (DVPSI) is a practice that is dedicated to providing the highest quality of care to treat patients experiencing pain. Our team of Pain Management Doctors in Chalfont PA are highly specialized physicians who use the most advanced, minimally invasive techniques to restore function and renew hope in our patients.
Chronic pain can lead to physical, psychological, and mental distress, which can impact one's job, relationships, and ability to enjoy life. At DVPSI, we understand the complex nature of pain and offer a comprehensive treatment plan in hopes of restoring quality of life.  We are confident that we will provide you with compassionate and thorough medical care to relieve your suffering.
Delaware Valley Pain & Spine Institute (DVPSI) is a center for pain management. Those who have chronic pain that needs to be diagnosed and treated find relief with us.
Most pain management centers offer services that center around narcotics. At DVPSI, we are committed to offering a holistic approach to pain treatment including therapies, injections, massage and medicine. As a leading center for pain management we can:
target the location of the pain,
understand what's causing the pain, and then
fulfill the needed procedures to reduce the pain
We offer a variety of procedures available to diagnose symptoms that cause unwanted discomfort. Learning is half the battle. And once we discover the type of pain you're experiencing, our doctors and nurses can execute a plan.
Our pain management doctors in Chalfont PA are dedicated to identifying the cause of your pain and providing the best treatment possible.